The AR that people are most familiar with is video see-through technology or VST, which allows you to view through a tablet or phone.
At Harpak-ULMA, we partner with PTC to utilize Vuforia Chalk - where the view on your tablet or phone, or even RealWear headset, allows you to annotate graphics over what you are seeing.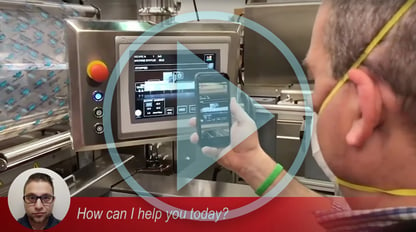 Watch Chalk™ from PTC in action with one of our TFS thermoformers >
The second type of AR is lens-based applications that employ Ocular see-through technology or OST such as Microsoft HoloLens.
AR information is projected in the lens and your brain puts two and two together, and stitches it together to create an "augmented view" of reality.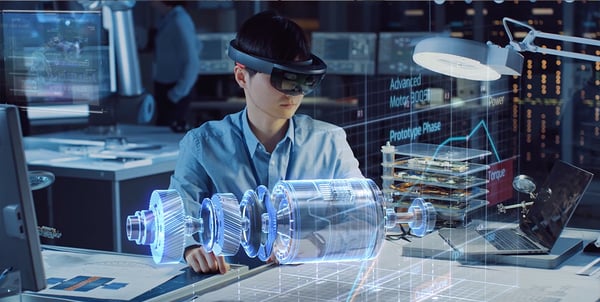 The third flavor is called Projection AR - where a projected image is mapped onto a specially designed work surface, creating a direct overlay on the parts where a user is working.
The objects and users can move around in the environment, but the AR experience is limited to the fields of view of both the fixed projector and supporting camera for tracking.
A projection-based Augmented Reality system can provide user instructions or assistance in a variety of media such as:
Text (for example, cycle time count down)
Images (for example, blueprints or simple directional arrows)
Animations or Videos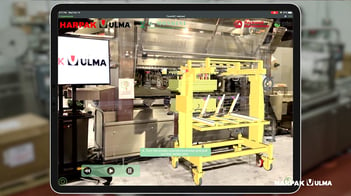 AR is making it possible to more quickly train or provide expert guidance to a workforce, and provide them the information they need at the right time and with the correct context. Staff can be guided through how to get a machine back up and running, perform a product line changeover, or alerted to a performance issue using AR technologies.
We see the AR value proposition as delivering significant productivity gains in human labor; improvements on the order of 30-60%, depending on the specific application.