New Flow Package with Peelable Side Seals and Chevron Top Seal
One of the weaknesses of flow-wrapping has been the potential breach of sterility and difficult aseptic presentation. Historically flow wrapped medical devices were torn open at the end seal or the package was peeled open along the longitudinal seal which resulted in awkward aseptic presentation. In fact, the latest revisions to ISO 11607 (ISO 11607, parts 1 and 2: 2019) address these historical limitations of flow-wrapping for Sterile Barrier System packaged medical devices. That's where the new easy-open chevron sealed package from ULMA comes in ... Harpak-ULMA has introduced a flow-wrapping solution, in both vented and unvented configurations, incorporating a longitudinal seal, chevron seal and peelable side seals.
Starting at the Chevron seal, the entire packaging is opened without coming into contact with the product and any possible contamination is thereby avoided. This allows the package to be opened without tearing and allows the product to be aseptically accessed by the practitioner.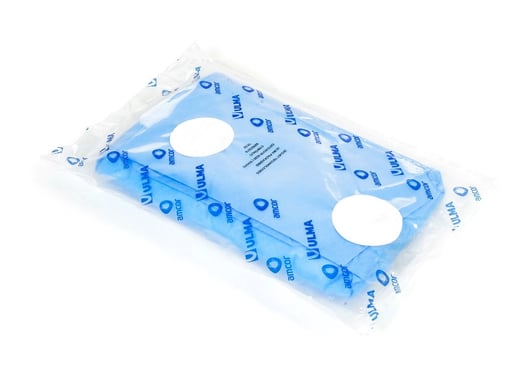 Key Benefits
Packaging suitable for Sterile Barrier System applications!

Easy opening without tearing

Good aseptic presentation

Packaging suitable for protective packaging

Economical Operation

Quick and easy format changes

Automatic product loading

Optimum film use

Material savings with low coat laminations and reduced inventory